MALAWI MASTERPLAN
Lilongwe, Malawi 2018
中文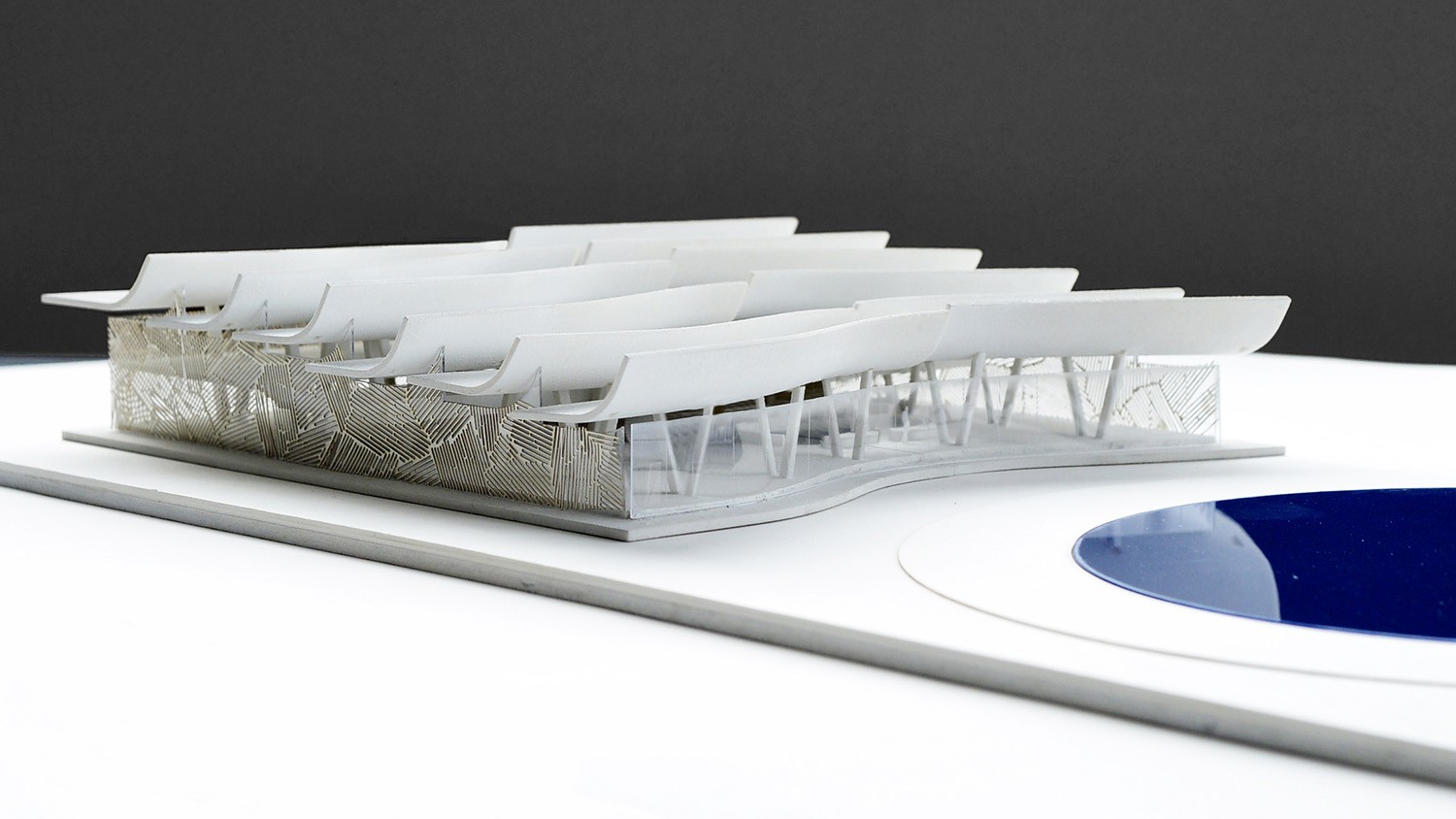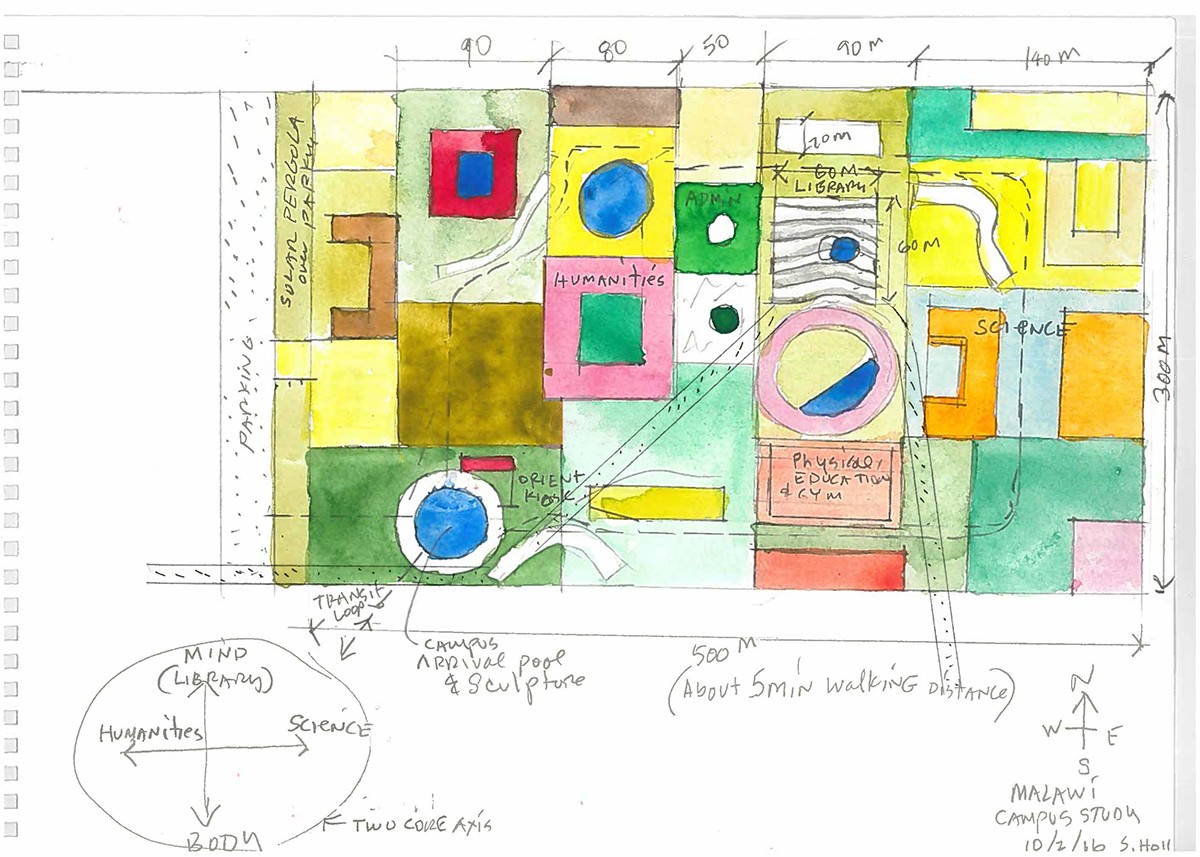 DESCRIPTION +
---
PROGRAM: 5 million sq. m. Masterplan
CLIENT: Miracle for Africa Foundation STATUS: in design
---
Steven Holl Architect has been retained to design a 6,600 square meter new central library and a 5 million square meter masterplan for colleges, key buildings, infrastructure, transportatin and greenspace for the Miracle for Africa Foundation. The campus, in Lilongwe, Malawi, is part of the Malawi Daeyang Luke Medical and Educational Center.
The construction will utilize local stone and bamboo and local labor. Screens of locally crafted bamboo define the building perimeter leaving a shaded arcade space all around. This library will be the initial construction of a new campus whose plan morphology has been inspired by paintings of a Malawi batik artist.
Malawi, called "The Warm Heart of Africa" has a population of 16.7 million people. It is among the smallest countries in Africa (Lake Malawi is 1.3 its area). It is among the world's least developed countries with the world's lowest income per person (according to World Bank Report). The Miracle for Africa Fondation aims to serve the people of Malawi and Africa in need by expanding healthcare, education, and agricultural opportunities.